Call Now Toll Free!
800-527-7833
Read more about ITS Design Solutions.
View all of the services we offer.
Call us today at 800-527-7833 or email us using the form on our website.
Welcome to
ITS Design Solutions
IT Consulting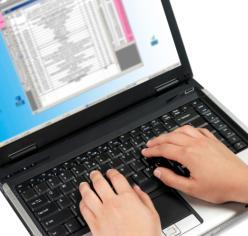 With 36 years in the IT consulting & communications industry (29 years in design and installation of distribution infrastructure) ITS Design Solutions has the experience to deliver a design that will best fit the proposed project, provide for your future needs,  maintain the highest industry standards and do it all while delivering  within your budget.
We deliver quality IT consulting solutions, including:
We'll provide you with a clear estimate that lays out a plan for your network infrastructures future and explains exactly how much it will cost. We'll analyze your budget to determine if it's on target, and we can even help you develop an RFP for your network installation project.
IT consulting from ITS Design Solutions is ready to introduce you to your next small business solution. To learn more about our full line of contracting services, call today. We look forward to working with you
Why Choose Us?
BICSI RCDD
36 Years In Communications
29 Years In Infrastructure Design and Implementation
29 Years Experience Of Running A Technology Contracting Company
Concrete Knowledge and Experience of Communication Costs to an Owner
BICSI RCDD Certified!

Contact Us Today!
Our Services